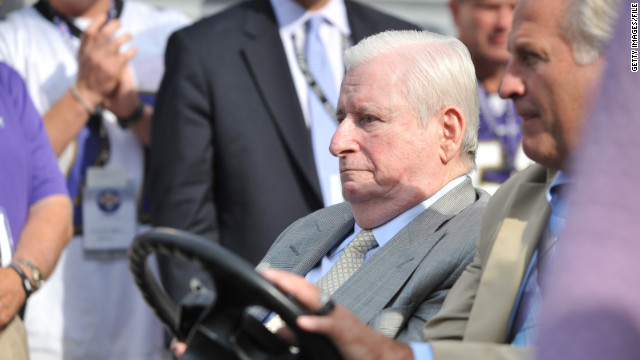 The NFL will honor former Ravens and Cleveland Browns owner Art Modell with a moment of silence before each game played this weekend.
Modell's two sons, John and David, learned of the news today after meeting with members of the media at the Ravens training complex in Owings Mills.
Both were touched by the announcement delivered by team president Dick Cass from commissioner Roger Goodell.
Modell, 87, died Thursday at Johns Hopkins Hospital from natural causes.
(Editor's Note: With the Browns opening the season at home there was immediate concerns over how honoring Modell would go over in Cleveland. At the request of the family, Cleveland will not recognize Modell either with a moment of silence or any mention of his passing. A good move in my opinion.)